Tenancy Application
Being located in the heart of the resource sector Ray White Dalby understand enquiries come from all areas of Australia as well as within the local Dalby community. Our Property Management Team are available to assist you with any of your enquiries in relation to renting in Dalby.
If your are beginning your rental journey or looking to move to a new property, Ray White Dalby would like to simplify this process for you by providing our application form on-line as well as answering a few frequently asked question.
Completing a Successful Application
By clicking on the Tenancy Application picture you can print off this form, complete, and return to our office with all relevant identification for processing by our Property Management team.
Before viewing a rental property an application form is to be completed and processed.
Property Details – you can specify the properties you are interested by writing their address from the web site in the space provided
Personal Details – each person over the age of 18 who will be residing in the house/unit is to complete the Personal Details section including mobile phone numbers and date of birth
Pets – Supply the breed of your pets and registration details. If you have a photo to attach this is helpful. We will contact the property owner when required to discuss an option for pets to be allowed, approval or otherwise will be the property owners decision.
Current Employment – We are required to have your current employment details for payroll contact to confirm your current employment.
Personal References – Two personal references are required upon application
Previous Rental References – Please supply details of current lessors/agent to be contacted for references
Identification – 100 point check (this is required for every person occupying the house over the age of 18)
Identification should be presented with your application, we are happy to photocopy these documents for you if you come down to the office or we will also accept copies via fax or email. Please note we must have some form of photo ID and income.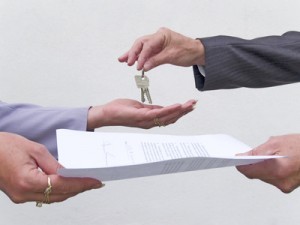 Drivers Licence – 40 points
Passport – 40 points
Tenancy History Ledger – 20 points
Previously Four Rent Receipts – 20 points
Rental Bond Receipts – 10 points
Proof of Income – 20 points
Current car rego papers – 10 points
Phone/Gas/Electricity ac – 10 points
Bank Statement – 10 points
Credit/Bankcard – 5 points
Council/Water rates – 20 points
Health Care/Medicare/Pension – 10 points
Birth Certificate – 10 points
Processing Time
On receipt of your fully completed application form including relevant identification the Property Management Team will process your application. This will take between 2-3 days. This application will be processed during normal business hours so relevant checks can be made.
The owner is then sent your application, quite frequently there will be more than one applicant for the house. The owners decision will be final, they will have received all approved applications and they are not required to give a reason behind their choice.
Upon approval of your application
Upon signing up for a rental property you are committed to the property and will be required to pay 2 weeks rent in advance as well as the full bond (equivalent to 4 weeks rent) within 24hrs.
Once the commencement date is agreed, it cannot be changed
We offer the following rental payment options, direct debit, in person through eftpos, payment gateway, cheque, IPay rent or centrelink. Our Property Management Team can help you with these options.
An appointment will be required for signing up of a property, please discuss with our team on a time that will suit you. You should allow approximately 45 minutes for this process.